Ask About Any of Our Services
Because our team is skilled and attentive, we can treat a range of dermatological issues. Whether you need acne treatment or any of the following procedures, count on our office to provide the services you require:
Venus Legacy ™
General skin care
Skin cancer screenings
Restylane™
Acne treatment
Bellafill™
Laser hair removal
Facial rejuvenation
Dermatology surgery
Chemical peels
BOTOX™
Palomar Cynosure ICON with Max G, Max R, 1540 non-ablative laser and 2940 ablative laser
You might suffer from unsightly moles, worrisome skin growths, or chronic acne. Whatever the case, our office is open to you.
Consult with our experienced dermatology team:
At our clinic, we believe that no skin issue is too minor for an appointment. If you have any questions or concerns regarding your skin, do not hesitate to call. And, since our dermatologist is qualified and experienced, you can rest assured that you will receive an accurate evaluation and treatment plan.
ACNE SCARRING SOLUTIONS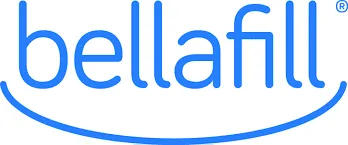 It's no secret that acne, scars, and blemishes can cause psychological distress. In extreme cases, sufferers may even experience anxiety and/or depression.
Fortunately, most conditions can be treated and resolved. It helps to catch potential problems early on, so call the dermatologist at Greater Des Moines Dermatology, P.C. We can transform your skin's health and boost your self-confidence.
Click to Learn more about Bellafil's Acne Scar Treatments!
---
Call And Arrange a Consultation
If you suffer from acne, you are not alone. Each year, as many as 50 million Americans will experience the condition. Trust our dermatologist to help you resolve the issue. We can inform you of possible contributing factors such as stress, diet, genetics, or medication. From there, we will work with you to create a treatment plan.
Our team in Des Moines, IA, can help you clear up skin issues and avoid acne scarring when possible. Reach us at 515-243-8676.