Wrinkles
Wrinkles are one of the most frequently treated skin issues. They become more common as you and your skin age. Fortunately, your dermatologist is an expert at skincare, and can help you look younger and better as you age. As you age, your skin loses vital moisture and elasticity. When you show emotion, your skin doesn't snap back as it did when you were younger. Instead, fine lines, wrinkles, and deep creases begin to form.
Ways You Can Help Prevent Wrinkles
Sun and wind exposure, skincare, environmental toxins, lifestyle, and diet all play roles in wrinkle formation. These are some of the best ways you can help prevent wrinkles:
Wear a sunscreen with an SPF of at least 15 daily, even in winter
Wear a sunscreen with an SPF of at least 30 if you plan on being outside for a long period of time
Don't use tanning booths
Stay hydrated by drinking plenty of water
Develop a skin care regimen of cleansing and moisturizing every day
Avoid excessive alcohol and don't smoke
Get plenty of exercise and eat a healthy diet
How Your Dermatologist Can Treat Wrinkles
There are several methods your dermatologist can discuss with you to reduce and minimize the appearance of wrinkles. Wrinkle treatment options include:
Wrinkle relaxers like Botox, Xeomin, and Daxiffy, temporarily "freeze" the muscles and nerves at the injection site, smoothing out your skin.
Dermal fillers like RHA, Bellafill, and Restylane which plump up your skin, filling in fine lines and wrinkles.
Chemical peels, which remove dead skin cells, resurfacing and revealing healthy, younger looking skin.
Mild Peels address pigment changes and melasma
Medium Peels address wrinkles
Laser resurfacing, which uses light to boost collagen production, giving you younger-looking skin.
1540 nm Non-Ablative Laser
Recovery: little downtime and only mild swelling for 1 to 2 days.
2940 nm Ablative Laser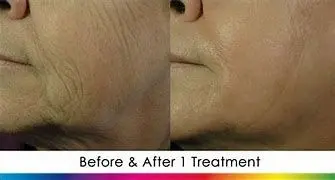 Recovery: 1 week downtime
Combination of 1540nm and 2940nm Lasers
Laser resurfacing can be combined with XD head to tighten skin and and Ablative head to resurface the skin (which is considered the gold standard of skin resurfacing).
Skin tightening with our Venus Legacy uses multipolar radiofrequency to tighten skin and reduce the appearance of sagging skin.
Your dermatologist is a skincare expert and can help you prevent and minimize the appearance of wrinkles. To learn more about the causes, prevention, and treatment of wrinkles, call the dermatologists at Greater Des Moines Dermatology PC near West Des Moines, IA. You can reach them in the office by calling (515) 243-8676, so call now!