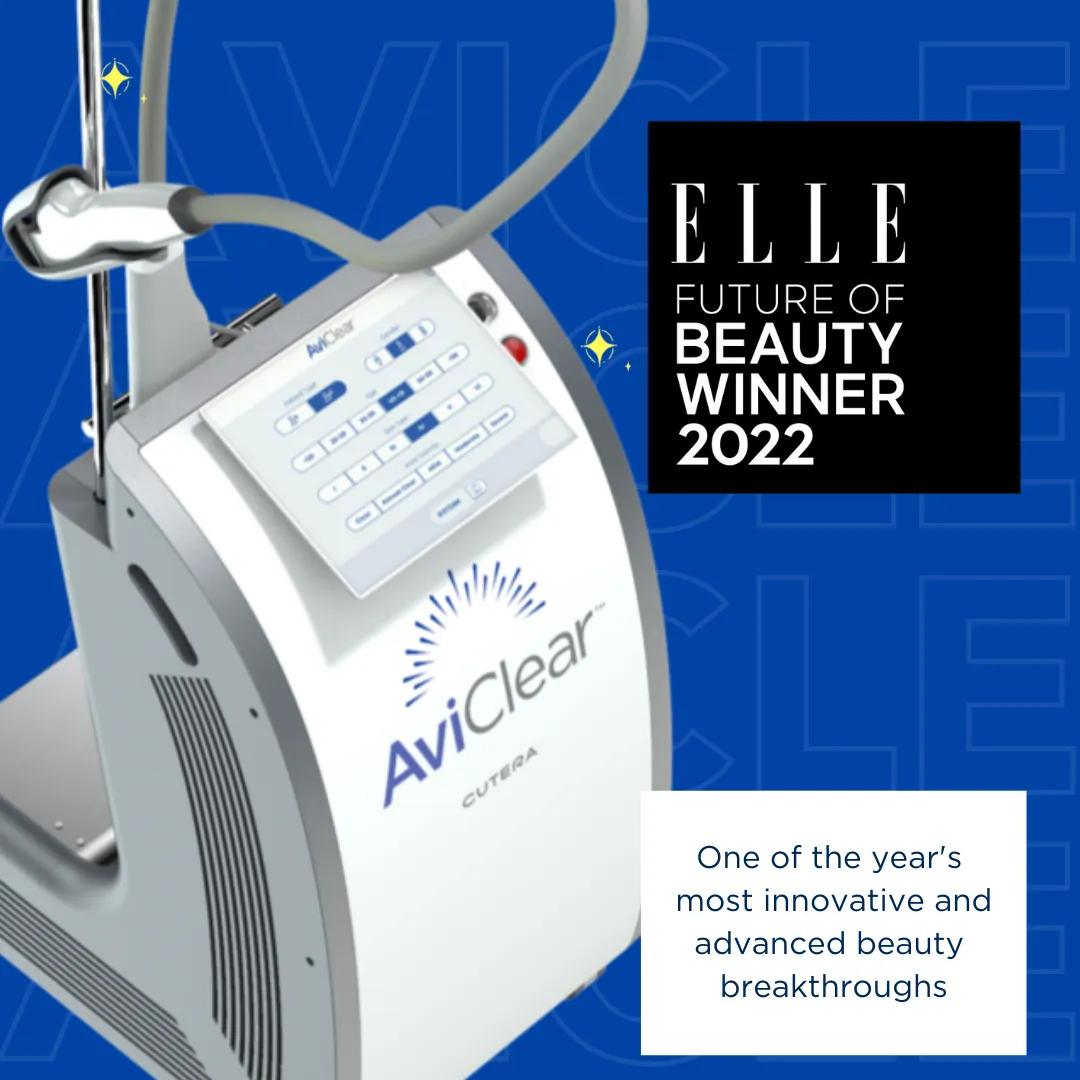 ---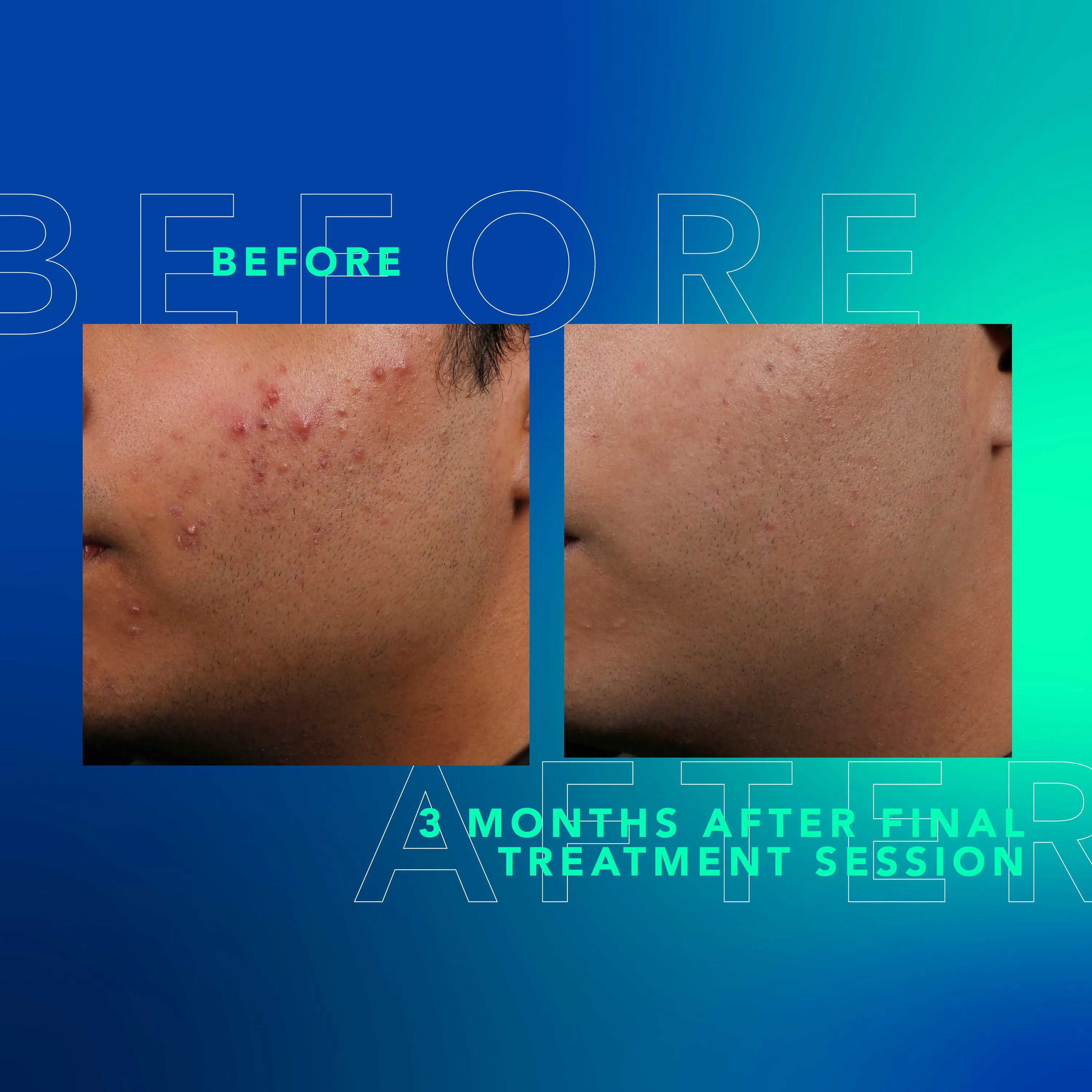 ---
Ready to Say Goodbye to Breakouts?
The future of acne treatment is here! Greater Des Moines Dermatology is proud to introduce AviClear®, the first and original FDA cleared laser for the treatment of mild, moderate and severe acne.
HOW IT WORKS?
AviClear uses the power of laser light to selectively target and suppress sebaceous glands, eliminating acne at the source without the need for prescription medications. To understand how AviClear works, it's important to understand how breakouts happen. Acne forms when sebum, the oily substance on your skin, combines with dead skin cells and clogs your pores. Most acne treatments target other things that cause acne, but not the production of sebum.
AviClear significantly eliminates acne in three, quick 30-minute treatment sessions without downtime.
AviClear is safe for all skin types and tones.
Long term results
No harmful side effects
High patient satisfaction
Contact Greater Des Moines Dermatology PC today at (515) 243-8676 to schedule a consultation to see if AviClear is right for you!
---
AviClear® FAQs
Facts about acne:
Acne is not a short-term condition.
It is not caused by dirty skin.
Diet has little to no effect on your acne.
Scrubbing your skin many times a day will not get rid of acne.
Genetics can play a role in whether you develop acne and how severe it is.
Is AviClear right for you?
You may be a ideal AviClear patient if you are:
- an adolescent or older
- suffering from mild, moderate or severe acne
- searching for a safe, effective and drug-free alternative to traditional acne treatments
- wanting your acne treatment to be complete in a few months
Can AviClear be used on all skin types?
AviClear is safe for all skin types and tones
How long does a treatment take?
Three, quick 30-minute treatment sessions spaced 4-6 weeks apart.
12 weeks after your final treatment, you will be asked to return for a final appointment to take your after photos and have your final clinical assessment with your provider.
What can I expect on treatment days?
Clean your skin prior to your appointment and shave excess hair (if needed).
We will capture before treatment photos.
Your treatment session will last around 30 minutes.
Post treatment we ask that you apply a broad-spectrum SPF 30 (or higher) sunblock immediately after treatment.
What will the treatment feel like?
AviClear is equipped with exclusive AviCool™ skin cooling and sensory controls that maintain our skin's temperature during treatment for a more comfortable experience. During treatment, you may notice a slight snapping sensation. In clinical studies, patients tolerated the treatment well, without the need for pain mitigation or the need to stop the treatment session. Patients with sensitive skin may require topical anesthetic; please discuss with your provider at your pre-treatment consult.
What can I expect after treatment?
You will be able to immediately return to normal activities and exercise.
You may experience mild redness or swelling that could last for one hour up to two days.
Temporary acne flareups can occur and should go away with time.
When will I see results?
87% of patients treated with AviClear saw at least half of their acne resolve at 6 months following treatment. And results may continue to improve with time — even several months after your treatment sessions are finished!
Ready for a future without worrying about your acne?
You are not alone! 85% of teens have acne and for many, it persists into adulthood. But that doesn't mean you have to live with it. We are here to help you explore the options to best treat your acne!